Notebook Customisations.
You can customise your notebook many different ways, and make it personal to your company, to give off the best impression. Here is a range of the most popular notebook customisations and branding options.
Cover Customisations
The cover of your custom notebook is essential and obviously the best area to print your logo or artwork. There are many design possibilities to choose from. Debossing (also known as blind embossing) and foiling are the most popular customisations for a text or logo. However, depending on the complexity or colours of your logo, we can also screenprint or UV print it. You can also use our full printed cover notebook if you need to print a full bleed artwork, or our monogramming service for a luxury and discreet personalisation.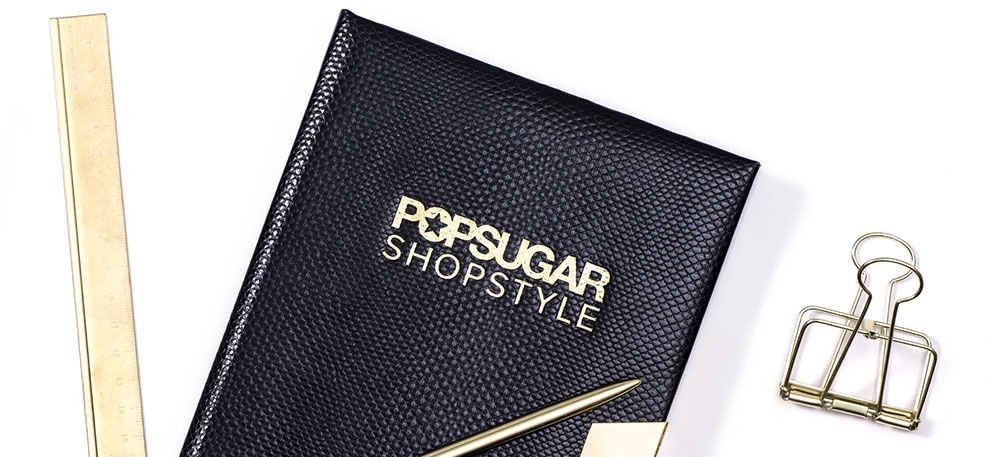 Foiling
Beginning with the same method as debossing, your logo is milled onto a brass die and heated before a coloured film is placed between the die and the cover, leaving a coloured impression.
UV Printing
Using the latest UV printers we can print CMYK+W on any material giving you full colour on even the most complex designs. We can print full bleed onto most covers, including our leather notebooks.
Embossing or Debossing
Our most popular customisation method, suitable for all materials. Your logo is milled onto a brass die, heated and impressed into the cover of your notebook.
Screen Printing
Screen Printing is a simple branding method to add Pantone logos, text and complex single colour or two colour designs to almost all material types.
Digital Printed Cover
A perfect colour match can be achieved on stock paper when choosing a digitally printed cover. Using Indigo printing, the paper is then laminated to provide strength and to lock in the colours.
Monogramming
A great way to individually personalise your custom made notebooks, with foiled initials.
Inside Customisations
After customising the notebook cover, you can also build and design the inner content. Create a truly unique bespoke notebook with full custom printed pages or just a few printed inserts. Choose a specific paper, print your logo, a message on your brand identity, or a pattern on the endpapers. Possibilities are endless, make sure to create your very own bespoke notebook !
Stock Bookblock
We offer a wide range of stock bookblocks in a variety of paper weights including standard pages and diaries.
Printed Notebooks.
Pack your notebook full of information, colour , graphics and images with our full printing service.
Printed Inserts
Printed Inserts are a group of separately printed pages glued into the book at the spine, to act as just like a bound-in page.
Printed Endpapers
Give your notebook impact from the very beginning with printed paper or card placed on the inside casing.
Indexing
For notebooks full of information, indexing is a great way to find pages quickly and with ease.
Small Touches
You can also pick some extras additions in order to make your custom notebook more luxury, sophisticated or functional. We offer the classic elastic, pen loop and ribbon options in a wide range of colours, but also gilt-edging in metallic and pigment colours, as well as various options of packaging. Please get in touch for more information.
Gilt Edging
A great way to give your notebook a sophisticated edge…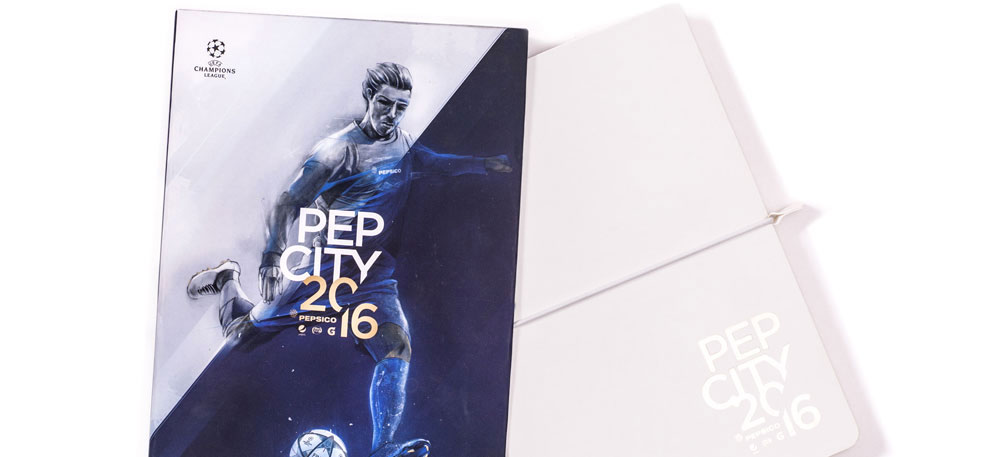 Custom Packaging
Whether for gifting or protecting we have lots of unique packaging options to choose from
Pen Loops
A great addition to executive notebooks, allowing you to easily attach pens or pencils to your notebook.
Perimeter Stitching
Add a decorative stitching around the edges of the notebook to give a traditional feel.
Ribbon & Elastic
As well as having a vast range of ribbon and elastic colours and finishes we can Pantone match any colour.