We can manage the entire process
Whether you know exactly what you want or want help developing ideas we can help through the entire process.
Product Dev
We will help develop ideas, establish market fit, and design products.
Sampling
Receive finished samples of any new product prior to production.
Manufacturing
We will handle the entire manufacturing process, making it stress free.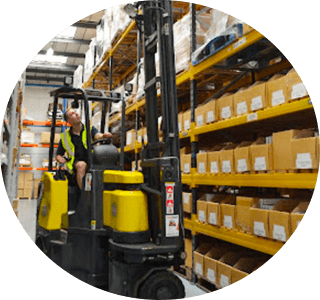 Fulfillment
We can provide wholesale and direct to consumer shipping.
Three reasons you should launch a brand with Bookblock
1. Create a new revenue stream
Developing a range of products can bring in long term, secure revenue that you can keep building on. Better still with Bookblock this can be done as proactively or passively as you choose.
2. Showcase your creativity
As an ambassador for other brands you've had to adapt to someone else's story. But with your own brand you're free to convey you values and passions, putting all the skills you've developed into practice. From trend analysis and marketing through to design and content creation.
3. Connect more deeply with your community
Launching a brand you can connect with your community in new ways. Ask them what would interest them, what would make their life better. Perhaps a mindfulness journal or a planner inspired by your shared interests. By making them part of the process, you can build loyalty and trust with your audience.
What's involved?
You have complete control over how involved you are in the process.
Pro Active
Take full conrtol of your brand, developing products, picking materials, overseeing samples and managing distribution. We will support you wherever needed.
Passive
Let our team do the heavy lifting, creating finished products and help you take it to market. We can even handle direct to consumer distribution.
Flexibilty & care that helps you build a mindful brand
We offer lots of flexibility in terms of MOQs and special pricing on initial small runs. We also ensure the products we produce are as environmentally friendly as possible.
Eco friendly cover materials, paper choices and manufacturing methods.
Test or offer multiple cover designs without needing to hit minimum order quantities on each design.
Small initial manufacturing runs for product drops and crowd funded projects.